Loki is the god of mischief, and is a complicated and mysterious character within Norse mythology. The trickster god Loki threads through the tales of the Viking legends with his crafty nature and unpredictable actions, leaving a path of mayhem and trickery in his wake. We will go into the universe of Loki in Norse Mythology with this article, learning the significance of his name, looking at his symbols, and investigating the intriguing tales of his sons.
Loki's Symbol: The Snake
The snake, which is represented as two snakes circling each other to form an entwined S-shaped symbol, is one of the most recognizable symbols connected to Loki. This symbol captures Loki's affinity for chaos, his sly demeanor, and his ability for tricks and deceiving others. The snake also represents both Loki's capacity for destruction and his ability of change and transformation.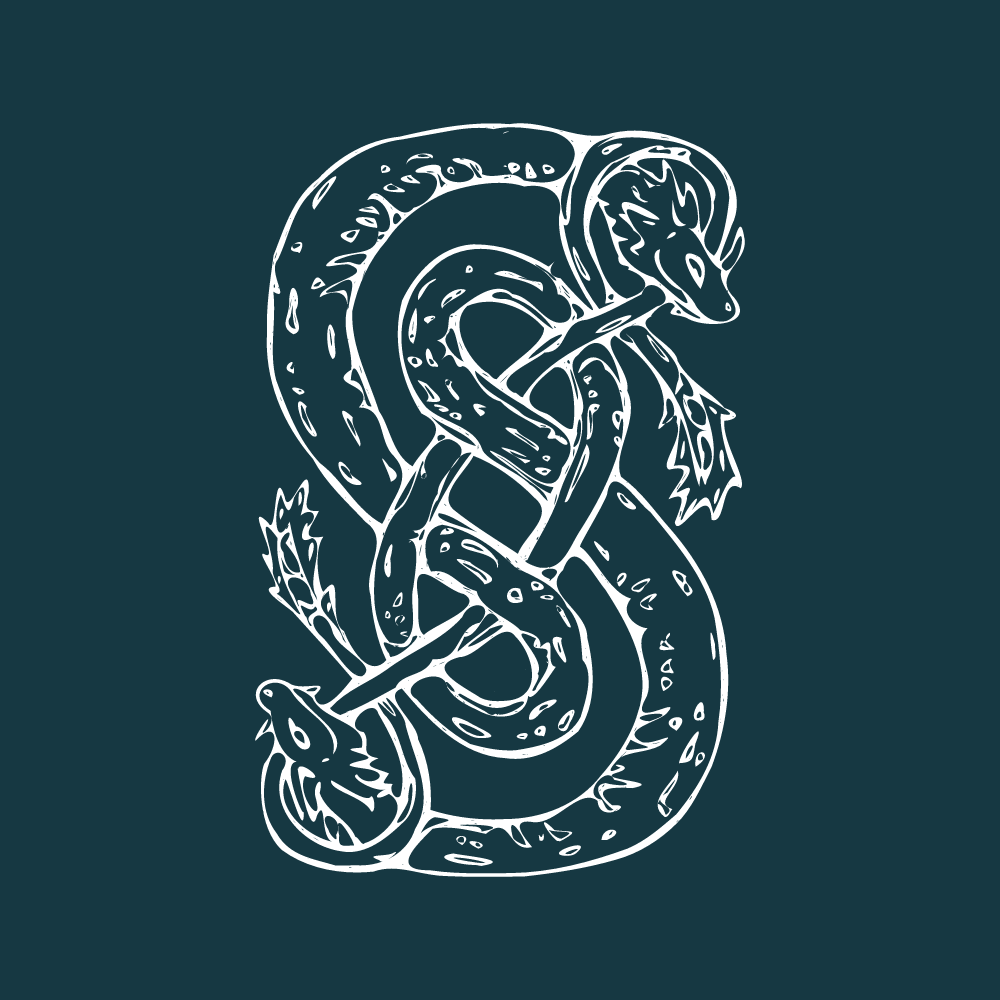 The Sons of Loki in Norse Mythology
Besides his image as the god of mischief, Loki has a long family history. He is the father of a number of well-known characters from Norse mythology. One son of Loki is Jormungandr, which is portrayed as a gigantic serpent that surrounds the globe. Another son of Loki is the wolf Fenrir. Fenrir is portrayed as a gigantic wolf with great strength who also has a significant impact on Ragnarok. Besides sons, Loki also fathered a daughter named Hel. Loki's daughter Hel ruled the underworld and was feared by many. Each of his offspring personifies a particular component of chaos and gives Loki's personality more dimension. Learn more about Loki's children here.
Loki Name Meaning
Within Norse mythology, the name "Loki" carries significant symbolism and importance. According to one theory, it derives from the Old Norse word "luka," which means "knot" or "tangle." This relates to Loki's talent for complicated and sophisticated plans that frequently have unexpected results. Another potential origin is the Old Norse word "logi," which means "fire." The relationship between Loki and both transforming and destructive powers is highlighted by this association.
Conclusion of Loki in Norse Mythology
Loki in the Viking age portrayed a complex personality. Norse mythology's depiction of Loki has created a lasting image that fascinates and intrigues people to this day. This article aimed to provide you a glimpse into Loki's enigmatic universe and shed light on the trickster god's continuing appeal and allure.