The shield served as a vital weapon for survival in Viking combat. The Viking shield was of utmost significance among the variety of Viking weapons. These robust shields served as both a means of battle protection and a display of Norse workmanship and aesthetic expression. This post about Viking shields: a traditional Norse defense explores their significance, styles, and the recognizable round shield that came to be associated with Viking warriors.
Viking Shields
Viking shields served as the Vikings defense mechanism on the battlefield. These shields were primarily made of wood with metal rims for reinforcement. They were often decorated with artistic designs and were used to protect the Vikings in battle from swords, axes, and other weaponry. In addition to being useful, Viking shields had symbolic meaning, signifying the warrior's courage, honor, and allegiance to his fellow warriors.
Viking Shield Designs
The ornate designs on Viking shields were one of their most outstanding features. These incredibly diverse designs demonstrated the Norse people's inventiveness and artistic talent. On some shields, bold geometric designs might be seen. While mythical creatures, emblems of strength, or images of Viking gods were also very common. Each pattern was picked with care to serve as a visual depiction of the warrior's character and values.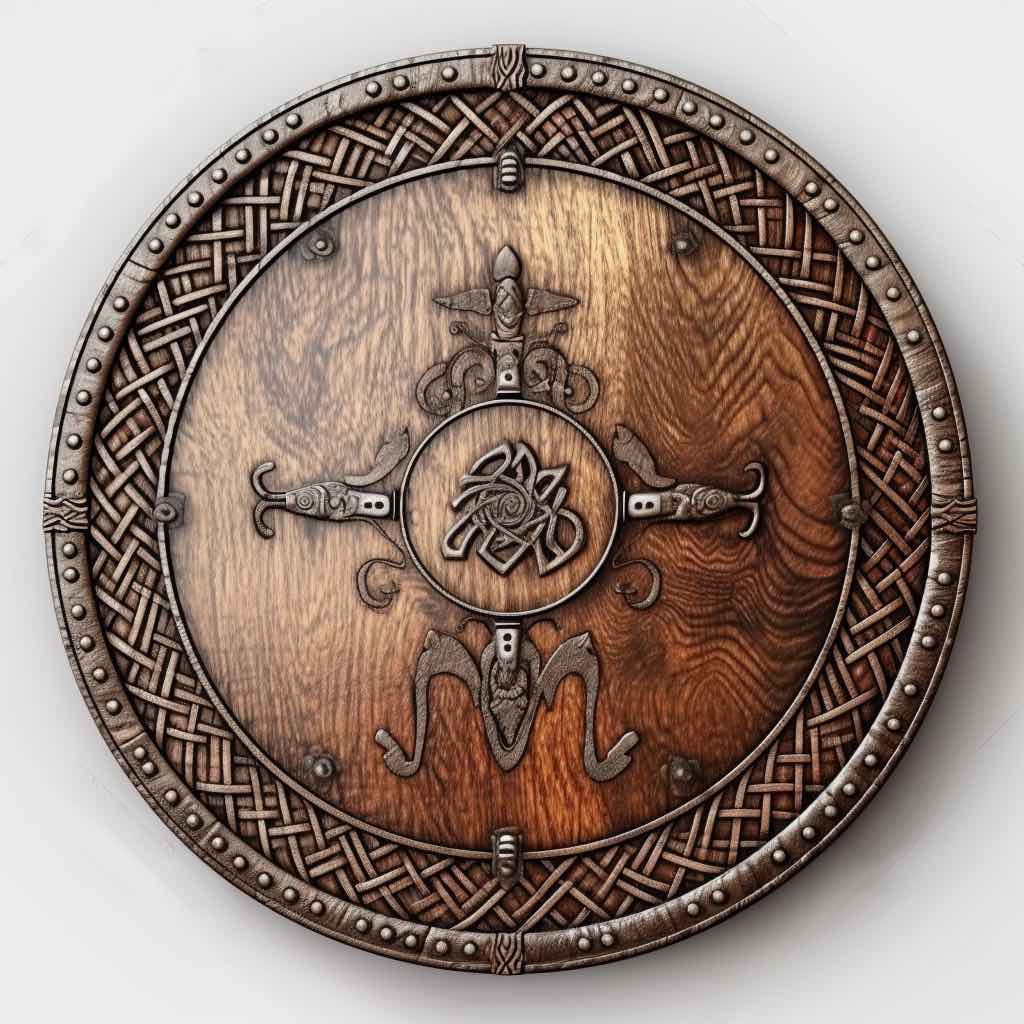 Round Shield: Iconic Defense
The circular shield, also called the Viking shield, came to represent Norse fighting in popular culture. These battle-ready shields, which had a standard circumference of three feet, provided outstanding coverage and maneuverability. The rounded shape served allowed them to deflect incoming strikes from a variety of angles. Wooden planks were carefully piled and bonded together to form spherical Viking shields that provided a solid and dependable defense.
Conclusion
Viking shields were more than just a protective weapon; it was also a crucial symbol of their identity. In addition to offering trustworthy defense, these shields also functioned as platforms for aesthetic expression, highlighting the Viking culture's artistry and symbolism.